Contact Info
14 Utah 128
Moab, UT 84532
Phone:

435-259-3332
Basics
Location:

Red Cliffs Lodge
Type:

Winery - Vineyard,
Other

Description
►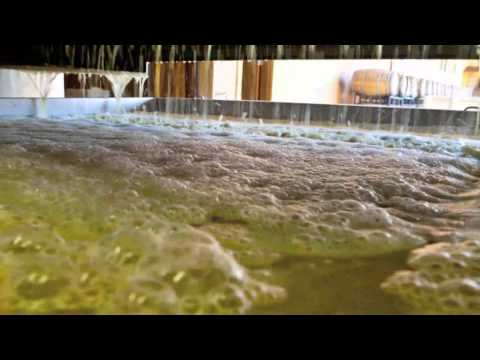 Castle Creek Winery produces red and white wines from locally grown grapes. The sandy soils and long, warm growing season around Moab are ideal for many of the best grape varieties. The winery processes the grape crop of a dozen local growers into 6,500 gallons of Cabernet Sauvignon, Merlot, Pinot Noir, Chardonnay, Chenin Blanc and Gewurztraminer.
Visit the Castle Creek tasting room overlooking the Colorado River in the heart of Utah's spectacular Red Rock Country.
Located at The Red Cliffs Lodge Click for more information
WHITE WINES
Castle Creek Chenin Blanc "fruity"
Paul Thomas Chardonnay "dry"
Castle Creek Chardonnay "dry"
Robert Mondavi Chardonnay "dry"
Clos Du Bois Chardonnay "dry"
RED WINES
Castle Creek Pinot Noir "medium dry"
Napa Ridge Pinot Noir
Yellow Tail Merlot
Castle Creek Merlot "dry"
Kenwood Yulupa Merlot
Lindeman's Bin 45 Cabernet
Castle Creek Cabernet Sauvignon "dry"
Robert Mondavi Coastal Cabernet "Medium dry"
Pen Folds Shiraz-Cabernet
DESSERT AND SPARKLING WINES
Late Harvest Gewurztraminer
Champagne Korbel Extra Dry
Hours + Fees
Hours:
Monday: 10:00 AM – 7:00 PM
Tuesday: 10:00 AM – 7:00 PM
Wednesday: 10:00 AM – 7:00 PM
Thursday: 10:00 AM – 7:00 PM
Friday: 10:00 AM – 7:00 PM
Saturday: 10:00 AM – 7:00 PM
Sunday: 10:00 AM – 7:00 PM

Amenities
Amenities:
Modern Restrooms
Map + Directions
Basic Directions
Arriving on South Highway 191 driving North:
•Drive through the city of Moab heading North on Highway 191 to the Colorado River bridge. (Approximately 1 mile North of Moab)
•Before crossing the Colorado River bridge you turn right (east) onto scenic Highway 128 for 14 miles.
•Red Cliffs Lodge is the second entrance on the left hand side of the road.
•Mile Post 14 Highway 128

Arriving from the North on Highway 191 driving South:
•As you come into the Moab Valley on Highway 191 driving South you will pass the entrance to Arches National Park.
•Approximately 1.5 miles from Arches National Park entrance you will come to the Colorado River.
•Cross the Colorado River bridge
•After crossing the Colorado River bridge you turn left (east) onto scenic Highway 128 for 14 miles.
•Red Cliffs Lodge is the second entrance on the left hand side of the road.
•Mile Post 14 Highway 128
Customizable Directions