Contact Info
Off Hwy 150
Christmas Meadows, UT
Basics
Activities:

Snowmobiling,
Offroad Touring,
Fishing
Description
►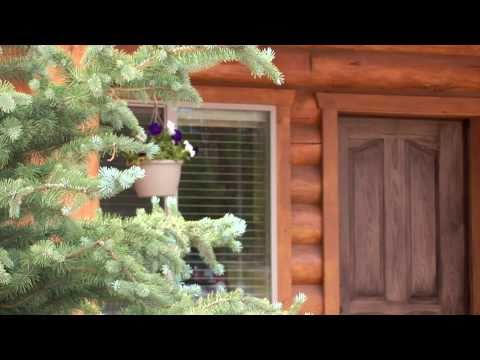 For years the Bear River Lodge has been focused on guest service and satisfaction. This factor coupled with our terrain and equipment has made us Northern Utah's Premier ATV and snowmobile Rental Destination. So go ahead and indulge yourself. Spend a day taking in the sights and sounds of the High Uinta's. Explore some of the thousands of high mountain lakes and streams, or take a relaxing ride in hopes of seeing some wildlife. Either way, we are prepared to take care of you.
The Bear River Lodge purchases new ATV's and helmets every year to provide our guests with the highest quality equipment, at a more than reasonable price. This gives both us and our guests confidence in the equipment. Our premier rental is the Can-Am Outlander Max 400 4X4. This stellar machine can accommodate a driver as well as a passenger, making it the most comfortable and versatile ATV on the market. We also offer new model, single passenger 2X4 ATV's at a lower rate. With these options, there is no reason the whole family can't get out and play.
The Bear River Lodge borders the 1.2 million acre Wasatch - Cache National Forest, giving our guests access to 400 miles of ATV trails throughout Utah's most scenic mountains. The High Uinta's are home to Utah's tallest peaks, abundant wildlife including Elk, Deer, and our personal favorite and most commonly seen, Moose.
"The most fun you can have on a snowmobile!" So say some of the happy guests who return season after season to enjoy an hour or two on easy forest and meadow trails in the Greatest Snow On Earth, or one of our guided tours through and over the beautiful Uintas. Flying through Utah's famous "hang-time" powder with a fast, powerful snow machine between your legs, the bright winter sun sparkling off the expanses of untracked snow before you, the wind washing over your bundled, goggled, helmeted form – what a way to escape the winter blahs, or even to break up a week of skiing at Utah's many excellent ski resorts.
Everyone from the most avid and seasoned dry fly fisherman to the littlest worm-drowning youngster will find the fishing action at and around Bear River Lodge to be the peak mountain fishing experience. Flowing, pristine, uncrowded mountain streams, near-by crystal-clear high-altitude lakes, and quiet, well-stocked ponds on the Lodge's own property provide opportunities that span the range of this favorite sport.
Details
Activity Type:
Snowmobiling
Offroad Touring
Fishing
Rentals
Rentals Offered:
Snowmobiles
ATV's
Mountain Bikes
Fishing Equipment

Rent 1, Get 1 1/2 Off!
Snowmobile or ATV Rental
excludes Saturdays and Holidays
This promotion brought to you by Go-Utah.com.
Map + Directions