Contact Info
2279 North Vernal Avenue
Vernal, Utah 84078
Phone:

800-345-7238
Basics
Activities:

Rafting
Description
►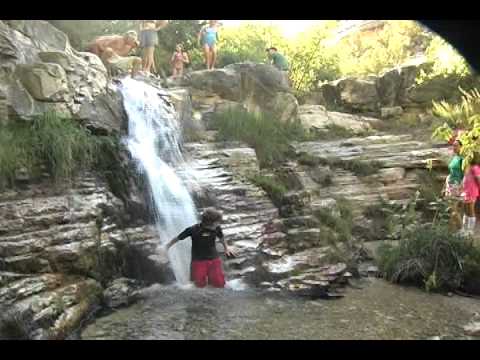 Locally Owned and Operated in Vernal, Utah
The owners, Tyler and Jennifer Callantine share a passion for the outdoors, more specifically, for whitewater rafting. Together they have over 25 years of river trip guiding and rafting experience. Tyler and Jen have turned their whitewater rafting experience and enthusiasm into Dinosaur River Expeditions.
The Callantine's favorite river trips are right in their own backyard on the world famous Yampa River and Green River through the Gates of Lodore. Dinosaur River Expeditions is proud to be the only locally owned and operated outfitter in the area. As their guests on a whitewater rafting trip you will be amazed at the knowledge, experience and dedication given to provide you the best rafting trips anywhere.
Our Utah whitewater rafting expeditions will take you along the breathtaking canyons of the Green River, through the Gates of Lodore, and along the mighty Yampa River of Colorado. Perhaps you want to float the crystal clear waters of Utah's Green River among the red rocks of the Flaming Gorge region, with amazing wildlife and incredible fishing. Whichever river trip you choose you'll receive the adventure of a lifetime.
Are you looking for a unique adventure? With our years of experience we have the knowledge and ability to help you customize the perfect rafting, hiking, and/or mountain bike trips. Let us build you a unique trip that no one else can duplicate.
Details
Activity Type:
Rafting
Difficulty:
Beginner - Experienced
Group Size:
Offer group rates for 10 or more.
Trip Length:
Length of trips vary.
When Offered:
May 1st through Sept 30th
Additional Details:
The views and food are not the only thing that make camp time special, your guides are fantastic at camp entertainment. They may surprise you with an impromptu skit, a fun rafting trip game or great stories of river trips from the past. Book your greatest whitewater rafting adventure vacation today with Dinosaur River Expeditions. It will be unforgettable!
"ASomeone who's been on dozens of river trips across several states, I think the real value that Dinosaur River Expeditions' guides add is their unique knowledge, competence and commitment. Their enthusiasm and personal attention is unique. They're great stewards of the river and its history, and I certainly am unwilling to go with anyone else." – Drew Irwin, New Hampshire
Map + Directions
Basic Directions
Dinosaur River Expeditions is located in Vernal, Utah at 550 East Main Street. We are approximately 3 hours and 30 minutes from the Salt Lake City Airport and 6 hours from the Denver International Airport. There are shuttle services available to Vernal from Salt Lake City. The Vernal airport also has flights arriving daily. It is worth the travel time to experience the beauty and excitement Dinosaur River Expeditions has to offer. If you have any questions regarding travel to the area, let us know we will be glad to help.
Customizable Directions