Description
Welcome to Utah Heritage Highway 89 and the Mormon Pioneer Heritage Area. We are the artisans and business owners of the Utah Heritage Highway 89 Alliance. You are about to begin a a heritage adventure that will take you through one or more of five uniquely Western heritage areas. In each of these areas you will find heritage defined in a distinctly local way, but you will always find a delightful blend of art galleries and artisan studios, heritage lodging, western adventures, historic sites, celebrations, antiques and indigenous foods.
We are particularly proud of our many heritage artisans and invite you to visit the shops and studios where their works are on display. Handmade treasures include porcelain dolls, antique furniture reproductions, contemporary woodcraft, kiln and pit fired pottery, appliquéd western clothing, carved wooden caricatures, hand tooled boots and saddles, unique jewelry, Native American crafts, fine art and much more.
The Utah Heritage Highways five heritage areas are Little Denmark, Sevier Valley, Headwaters, Under the Rim and the Boulder Mountain Loop. This travel guide will help you design a heritage adventure to fit your own unique tastes. Wherever you choose to go along the highway, we'll be there to help make your trip enjoyable.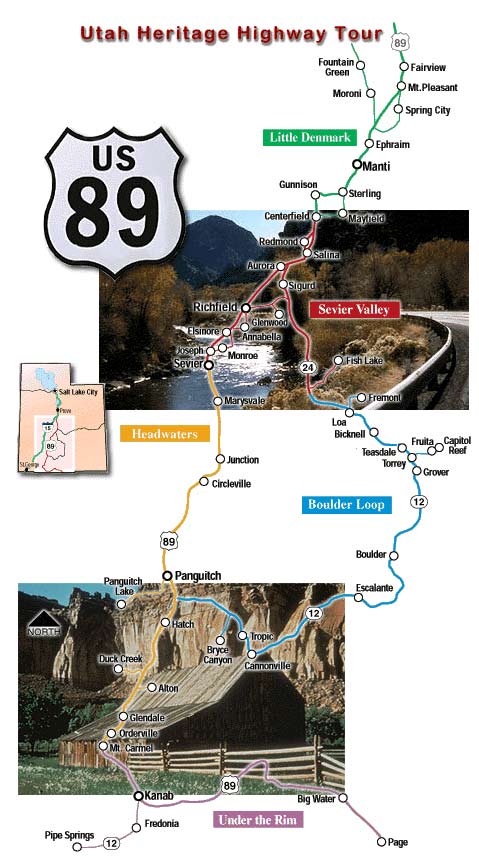 Details
Map + Directions
Customizable Directions