Contact Info
3680 Utah 12
Escalante, UT 84726
Toll-Free:

866-889-8375

Phone:

435-826-4901
Basics
Category:

Bed & Breakfast
Description
►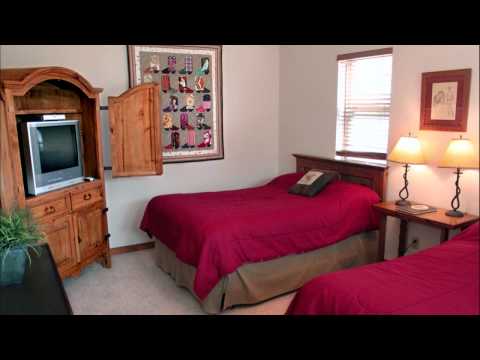 Welcome to the Slot Canyons Inn in the Grand Staircase Escalante National Monument region of Utah. We are a new Bed and Breakfast located between Bryce Canyon and Capitol Reef National Parks on Scenic Byway 12 in Escalante, Utah. This area is considered one of the most scenic sections of the United States with majestic canyons, mountains and plateaus.
The Slot Canyons Inn - Bed and Breakfast offers the finest lodging in one of the most protected environments of the United States. The skies are so clear you can often see 80 to 100 miles in daylight and the stars so bright that the Milky Way truly fits its name. The Escalante River and North Creek converge on our secluded 160 acre property. These two waterways include a two-tiered waterfall along with a private canyon and placid cool, clear waters from the Aquaruis plateau.
We wouldn't have our name if we weren't located in close proximity to some of the most magnificent slot canyons in America and many of these are found within the Grand Staircase Escalante National Monument. Our location on All American Scenic Highway 12 (perhaps America's best) is enhanced by our location right between Capitol Reef and Bryce Canyon National Parks.
The regional scenery is second to none and you'll also enjoy wildlife such as turkeys, deer, elk, coyotes, eagles and hawks. We have also been identified as a migratory flyway. Recently we learned that our property has Utah's oldest remnants of human habitation (dating back 10,000 years) and you will see much of this when you visit.
Details
Hours:
Monday: 10:00 AM – 9:30 PM
Tuesday: 10:00 AM – 9:30 PM
Wednesday: 10:00 AM – 9:30 PM
Thursday: 10:00 AM – 9:30 PM
Friday: 10:00 AM – 9:30 PM
Saturday: 10:00 AM – 9:30 PM
Sunday: 10:00 AM – 9:30 PM

Amenities
Additional Notes
(Please note: List of amenities may not be complete.)


In Room Amenities
Amenities on Premises
Other Amenities



Satelite TV
VHS/DVD
A/C
Balconies/patios
Wireless internet
Jetted tubs
Fireplaces
Hair Dryers




Family suites
VHS/DVD lending library
Decks
Kitchenette




Full buffet breakfast
All rooms non-smoking
Map + Directions
Customizable Directions