Welcome to Flaming Gorge Country the Adventure Next Door.
Flaming Gorge Country is one of the west's best secrets - a diverse land of scenic wonders, abundant wildlife and world class recreation.
The entire area comprising Flaming Gorge Country is one that can be compared to nothing short of breathtaking. Whether you're taking in the beautiful scenery, enjoying the numerous activities available or simply relaxing and enjoying the slower-paced lifestyle we enjoy here, there's an abundance of resources that are sure to bring a smile to your face.
Explore
Unspoiled and lacking the crowd of most recreation areas, Flaming Gorge Country is an outdoor wonderland just hours from Salt Lake City.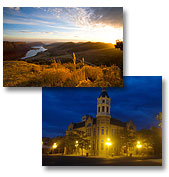 Play
Flaming Gorge National Recreation Area is managed by the USDA Forest Service, Ashley National Forest, and USDI Bureau of Reclamation. Over 600 camping and picnic units (including boat-in and floating camps), a 91 mile long lake, two visitor centers, over a hundred miles of trails and many other visitor facilities offer you a wide range of recreational opportunities.
Whatever your adventure, you'll find there's thousands of things to do in Flaming Gorge Country.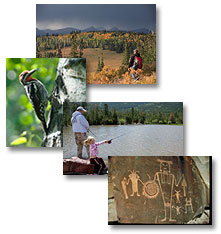 Stay

Flaming Gorge has a variety of resorts, hotels, cabins, campgrounds and more. Most are within a close distance of restaurants, shops, and local attractions. If you are looking for a backcountry retreat check out our cabins and campgrounds. Whatever your pleasure, make your reservations today and enjoy your stay in Northeastern Utah.
Request Free Visitor Guide