Contact Info
3702 E. Provo Canyon Rd.
Provo, UT 84604
Toll-Free:

877-RAFT-HCR

Phone:

801-224-2500
Basics
Activities:

Rafting,
Kayaking
Description
►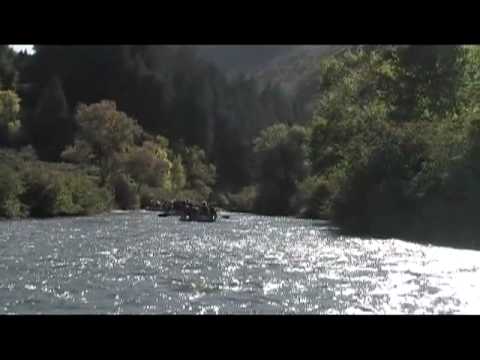 Take a rafting trip down one of Utah's "postcard" canyons, flanked by 12,000 ft. Mount Timpanogos and Big Cascade Mountain, home of Robert Redfords 'Sundance Resort'. We offer mild whitewater trips (class II) down the Provo River for people of all ages. You'll enjoy the unbelievable scenery in Provo Canyon, abundant birds and river wildlife, with exciting trips under historic train bridges, and just enough whitewater to splash but not soak you.
We strive to keep group sizes small, generally 4-6 people in a raft. Our two hour river rafting trips include: state-of-the-art rafts, life vests, friendly guides and complimentary soft drinks. Trips are generally 1.5 to 2 hours long depending on water flow. Our guides are CPR and first-aid certified and work to help everyone have an enjoyable trip. Your welcome to paddle along or just sit back and relax. Please indicate when you check-in that you want a "paddle" boat.
Try one of our popular Sunset tours with Western BBQ (Slow-cooked Ribs, Chicken and Beef, Garlic Mashers, BBQ Beans, Fried Cauliflower, Rolls, Green Salad) and Full-Moon trips Mon-Sat (minimum 4 people).
Recently selected as the #2 destination in Utah Valley by the SPC travel network.
Do you want to have a lot of fun and paddle your own boat? Then, treat yourself to a two-hour, mild whitewater adventure aboard our one and two-man inflatable kayaks, exciting for novice and advanced paddler's. These kayaks are very stable and highly maneuverable plus they give you the experience and thrills of a smaller craft cruising down the river over the waves. After some basic instructions, your guide will show you just how fun kayaking can be. Guided trips leave at 10, 12, 2, and 4 p.m. daily. If you have some paddling experience, you can venture out on your own.
Details
Activity Type:
Rafting
Kayaking
Price:
Rafting
$36 adult
$21 children (12 and under)
Sunset tour with BBQ (6-9pm): $59 adult, $39 children
Full Moon tours (10-12pm): $49 adult, $34 children
Full-Moon tour schedule 2010: June 21-30 -- July 1-3, 19-31 -- August 16-31
Kayaking
Guided: $40 one-man or $60 two-man.
Unguided- $25.00 one-man, $35.00 2-man.
Includes two hour river trip, life jacket, paddles and shuttle
Wetsuits: $5.00, Farmer John Style
Difficulty:
Class I and II + rapids
Group Size:
Can accommodate 250 Guests
When Offered:
Trips depart daily at 10 a.m., 12 noon, 2 p.m. and 4 p.m., 6 p.m. (BBQ) and 10 p.m. (Full Moon Tour). Closed Sundays
Additional Details:
Open May through September
(Tuesday-Saturday only)
"Raft 'n' Rails"
Train Trip - Rafting Adventure - Scenic Lift Ride
High Country Adventure has teamed up with the Heber Valley Historic Railroad and Sundance Resort to create an unforgettable adventure. This half or full day excursion starts with a train ride in farmlands of Midway, Utah and cruises past Soldier Hollow, home of the 2002 Winter Olympic cross-country skiing events. Soon after you pass the olympic sites, the train snakes around Deer Creek Reservoir and then descends down into breathtaking Provo Canyon to the South Fork. Our rafting base of operations is just a 30 second walk from the train stop. We'll help get you outfitted with life jackets and shuttle you up the river. This is a wonderful trip that everyone will enjoy.
The rafting trip starts from the Deer creek Campground and is 6 miles long with several class II rapid sections, suitable for everyone. Our guides will make sure you have a safe and enjoyable time on the water. The raft excursion ends at Vivian Park. From there, a shuttle bus will return you to your car at the train depot or if you choose the full day Sundance option, we'll shuttle you up to Robert Redford's resort for a scenic lift ride up the back side of Mt Timpanogos. The morning 'timesaver option' trip starts at 11:00am and ends at 3:00pm , the full-day 'Sundance option' also starts at 11:00am and ends around 5:30pm. The Raft 'n Rails adventure runs daily (Tuesday-Saturday) from late May and ends in September.
Map + Directions
Customizable Directions