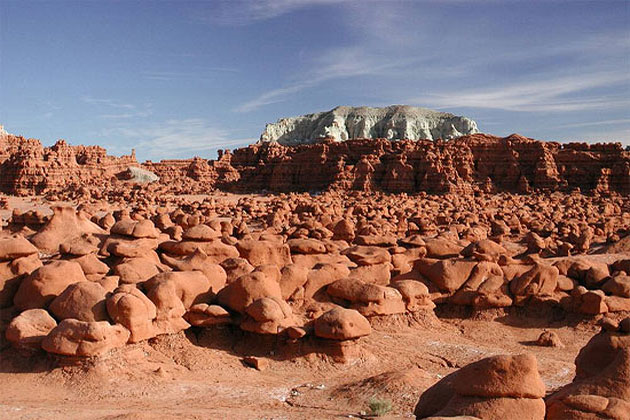 Formed over millions of years by erosion, the "chocolate goblins" were apparently not "discovered" until the 1920s. Located in the San Rafael desert, this state park is well worth a look.
Photographer Details
Photographer

Max Lyons

Official Photographer's Website
Max Lyons is a digital photographer specializing in high-resolution, large-scale landscapes. To see more of his work, and to order prints, please follow the link above to his website.
Related San Rafael Swell Photos