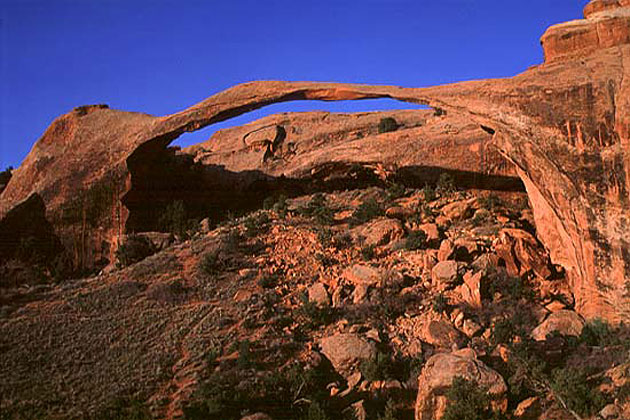 Landscape Arch in Arches National Park is the longest natural arch in the world.
Photographer Details
Photographer

David Rose

Official Photographer's Website
David Rose specializes in scenic nature images of Utah and other western states. To order fine art prints or greeting cards featuring David's work please follow the link above to his website.
Related Arches NP Photos